A blueprint for sustainable innovation
How do you balance opportunity and risk? Johan Grundström Eriksson explains why ISO 56002 enables creative collaboration to flourish.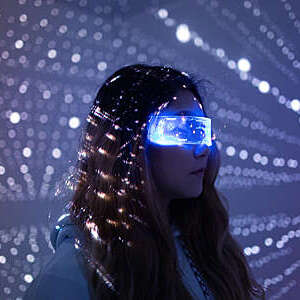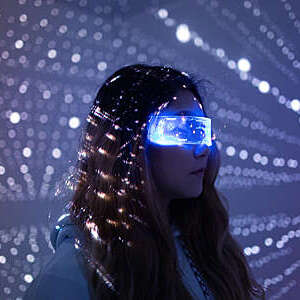 Innovation is the fuel that drives a successful business. And organizations that give their managers and employees the tools to respond to and make the most of opportunities, both internal and external, are well placed to grow profits, improve the health and well-being of their employees and, thereby, the wider society. With effective innovation management systems in place, organizations – both large and small – can not only be in a better position to achieve their business growth goals, but also more agile and better prepared in their response to unexpected challenges and disruptions.
Interview
Johan Grundström Eriksson
Advisor to the European Institute of Innovation & Technology Manufacturing
But how does this hold up against a global health crisis? The COVID-19 pandemic has disrupted all our lives, shutting down economies as it swept the globe. George Day and Gregory Shea, professors at the Wharton School of the University of Pennsylvania, noted in a blog published by the World Economic Forum in June 2020 that the pandemic had triggered "intense" innovation activity. "Companies are moving faster and taking bigger risks than could have been imagined a few months ago." They pointed to the shift forward to online working practices, for example, and how 3D&nbspprinting helped to keep supply chains resilient: "The digital transformation of industries did not pause for the crisis."
The steady, if uneven, roll-out of vaccination programmes is another powerful example of an industry that has shown a remarkable response to the crisis in bringing innovations to market so quickly. But as the world starts to slowly emerge from the pandemic, one big question is how do we avoid reverting to old practices and establish trust in new systems for our "new normal"? Johan Grundström Eriksson, an international expert of technical committee ISO/TC 279, Innovation management, as well as Advisor to the European Institute of Innovation & Technology (EIT) Manufacturing and on the Advisory Board of UNOPS Global Innovation Center Sweden, says ISO 56002 has many of the answers.
ISO
How can ISO 56002 help lay the groundwork to ensure greater resilience to future shocks?
ISO 56002 has many of the answers.

Johan
Grundström Eriksson
The ISO 56002 innovation management system guiding standard was published and released just in time for the disruption of global value chains of 2020. The standard fits right into post-COVID action plans and existing management system structures. By adopting the concepts of ISO 56002, manufacturing companies and institutions can get a running start in their endeavours to innovate and transform. This adds new value to the supply chains that are being reshaped and allows more focus on technical uncertainty.
The effects of the pandemic have exposed existing vulnerabilities in supply chain services, processes and product supply. The global health crisis has opened up the need for industries to come together in interdisciplinary communities to take action and create new solutions and collaborations that were not considered before COVID-19. To transform manufacturing in Europe, for instance, we can't just do more of what we used to do. There is a need to train all of the available workforce to collaborate in parallel, with high degrees of automation and flexibility, and, where value chains are digitalized, using innovation enabled by 5G, virtual and augmented reality, artificial intelligence (AI) and machine-learning technology.
In the post-COVID recovery, how can ISO 56002 maintain its role as a key driver of sustainable growth and value?
The growing importance of, and need for, managing innovation in these times of accelerating digitalization can partly be grasped by looking back at how product cycles and software solutions in telecom and software industries accelerated to almost unmanageable speed, affecting all other industries, in the past three decades. Running your business at this speed requires a robust business model, stability in core processes and know-how, but also a very high degree of flexibility to respond and adapt when volatility strikes.
With COVID-19 and its impacts floating up to the top of corporate governance agendas in every business, in every country and in public-sector organizations at all levels, one thing is clear: they don't want to be as unprepared and reactive next time a crisis happens. Owners, investors and Boards want to be sure their organizations are prepared, and not only for reactive mobilization and mitigation.
Resilience, adaptability and sustainable profitability are words often attributed to withstanding volatility and uncertainty, but how do you become fit for the future when you are stuck in your existing structures? This is where the release of ISO 56002's innovation management system was very timely and is extremely handy for organizations that must still manage the change agendas and operational excellence of their existing business. Now they can ensure that they explore future sources of revenue in parallel, before further disruption or crisis causes permanent red numbers.
What do you see are the lessons and opportunities of the global health crisis and how can ISO 56002 ensure these are not squandered?
The challenges and uncertainty caused by the pandemic have been a wake-up call and owner representatives and directors are now asking for new ways to ensure resilience and long-term growth. However, making the most of new opportunities is not just a matter of broadening perceptions or mindset. There also needs to be deep engagement to make new bets and address challenges ahead and, in the absence of agreed ways of working, there is now a need for a support and follow-up system, which can take years to agree and implement if you have nothing in place already.
ISO 56002 offers the framework to gather together and pick the best pieces from what you have already and build the rest when you need it. Additionally, when you identify that new expertise is needed, onboarding at several levels of the organization, as well as adding new suppliers or partners, will require some kind of synch and declaration to ensure engagement and to open up multiple operative ways of working.
What ultimately filters up or down your corporate governance today tends to be bundled with existing business matters that fit the scope of yesterday's business, which will squander most opportunities. This leaves "white space" innovation to new entrants from other industries and competition that know how to collaborate through innovation. The only way to open up to new opportunities beyond today's business scope is to agree on which ones to go for at Board and owner level, and that requires a more systematic way to manage opportunities.
Really, if you are already aware that ISO 56002 exists, the only thing missing to get going is mandate and appointments. The rest is something for the organization to learn as you go along because uncertainty is something everyone will need to learn to accept and take action to handle.
How can ISO 56002 help to restore sustainable economic growth?
The societal vulnerabilities exposed by the pandemic, both at the macro- and micro-level, have not only brought lockdowns of countries and borders, inflicting economic harm, but also clearly demonstrated what we can achieve as communities when we collaborate towards a common goal.
All the collaborative efforts to mobilize for production and procurement of protection gear and the development and distribution of vaccines at super speeds demonstrate the ability to react to disaster. However, this has been done at tremendous cost, and with considerable effort and strain on societies and economies that we cannot afford over time.
These reactive capabilities will be needed again and again as we focus on the "new normal" ahead of us, and for other societal and climate challenges. The increasing awareness that peace and security in society are a prerequisite for business in a global environment helps most global companies that are already engaged in human rights and sustainability work throughout the supply chain. This awareness ties in closely with the 17 United Nations Sustainable Development Goals (SDG) and companies are understanding that they can help to achieve the SDGs in the course of business activities.
UNOPS, the operational arm of the United Nations (UN), for instance, started work to use its procurement power to refocus on innovation (i.e. finding proactive solutions to large problems instead of simply reactively buying blankets, tents and equipment for crisis and catastrophic events). Many regulatory hurdles exist, preventing the UN from efficiently collaborating for innovation, but examples such as UNOPS rolling out Global Innovation Centres as lighthouses for societies and companies that have solutions and start-ups that address the problems and challenges ahead stand us in good stead for the future.
This way, by bringing the solutions much closer to the real problems at hand, we don't lose as much time and the work towards achieving the UN's Agenda 2030 and its Sustainable Development Goals speeds up. It also shows that it's possible to configure organizations for collaboration. In the case of Sony, where I held roles such as Deputy Head of Management System & Audits, Corporate Strategy, and headed up Partnerships and Sponsoring in Europe at Sony Mobile, we already had innovation infrastructure in place to collaborate with UNOPS at multiple levels. These included the strategic, collaborative mandates and support of Sony's top management, a long software tradition and mentality of adapting to the fast-paced telecoms industry, a way of working that allowed flexible, iterative processes and the corporate start-up accelerators in place in Japan and Europe.
The years 2020 and 2021 may seem like completely lost years, but we now have a common understanding and valuable experience to learn from and to use as an example when we turn our focus again on to the SDGs, using the content in ISO 56002 as ingredients in creating their variants of sustainable innovation.
To make this happen in the fastest way possible, innovation should be expected by the owners and Board executives and allowed as a mandate. Throughout organizations, the management of innovation needs to be integrated into strategies, policies and regulatory frameworks. And new processes need to be put in place because the real work being done today is ultimately carried out by people in organizations that are run by frameworks, management systems and processes that are configured for other purposes. This is where ISO 56002 serves as a blueprint for organizations that want to build and integrate innovation capability that is compatible with their existing frameworks and future goals.
As our world heads for what some are calling "a great reset", can ISO 56002 help to shape the new reality?
Most of the multinational corporations that have adjusted to the digital era or have managed to maintain a dominant position in their industries are attached to value chains, business models and dependencies on regulatory requirements evolving since before the millennium shift. This means the management systems and structures currently running the world are inherited and built up from copies of binder-resembling repositories and that all of us working in business management, governance and legislation will not change overnight.
As the existing ISO frameworks for management systems, such as the Annex SL, have already been aligned for some years, adopting companies have decreased the complexity and cost of implementing enforcing structures and can look forward to faster, better and less costly automation and integration of management systems.
To quote the speculative fiction author William Gibson: "The future is already here – it's just not very evenly distributed." This means most of what will constitute change in the short to mid-term is what we already have or what we decide to engage in. In essence, AI will augment us in Board work, in prediction-making and management decisions, in reporting and in auditing.
This is a trend to be confirmed by more scientific research. But of all the existing frameworks and management systems, the innovation management principles of ISO 56002 – and the innovation management family of standards with its future focus – are the framework needed to create and align synergies and opportunities that arise from predictive automation and reporting of compliance-related requirements within and across industries.
Standard
Innovation management system
Guidance
Published[2019-07, Edition 1, 26 Pages]
What limits us at all levels is not just a lack of curiosity, imagination and know-how. It's also mandates and methods to explore the best ways to manage uncertainty and supporting structures that balance opportunity, risk and resources across the organization.
That is why ISO 56002 and ISO's innovation management series are a very good framework to start with, to apply, adopt and integrate with other management system standards. Not only for managing risks associated with information security, quality, environment, occupational health and safety, but also with a broader engagement through social responsibility (ISO 26000) and reuse through better asset management (ISO 55001).
A better reuse and alignment of the supporting structures and the engagement of employees that already have this know-how can accelerate results and amplify the overall effect across organizations when collaborating internally to solve the real problems at hand. We will see many ways to combine innovation management principles and mechanisms in the future, to address uncertainty and risk in existing business, and, more importantly, to create flexible, robust and resilient value chains and new revenues from sustainable business models.